How to Purchase & Transfer myLoot Shop Items
To make a purchase, sign into the My.com account through the
Myloot shop homepage
and select Skyforge: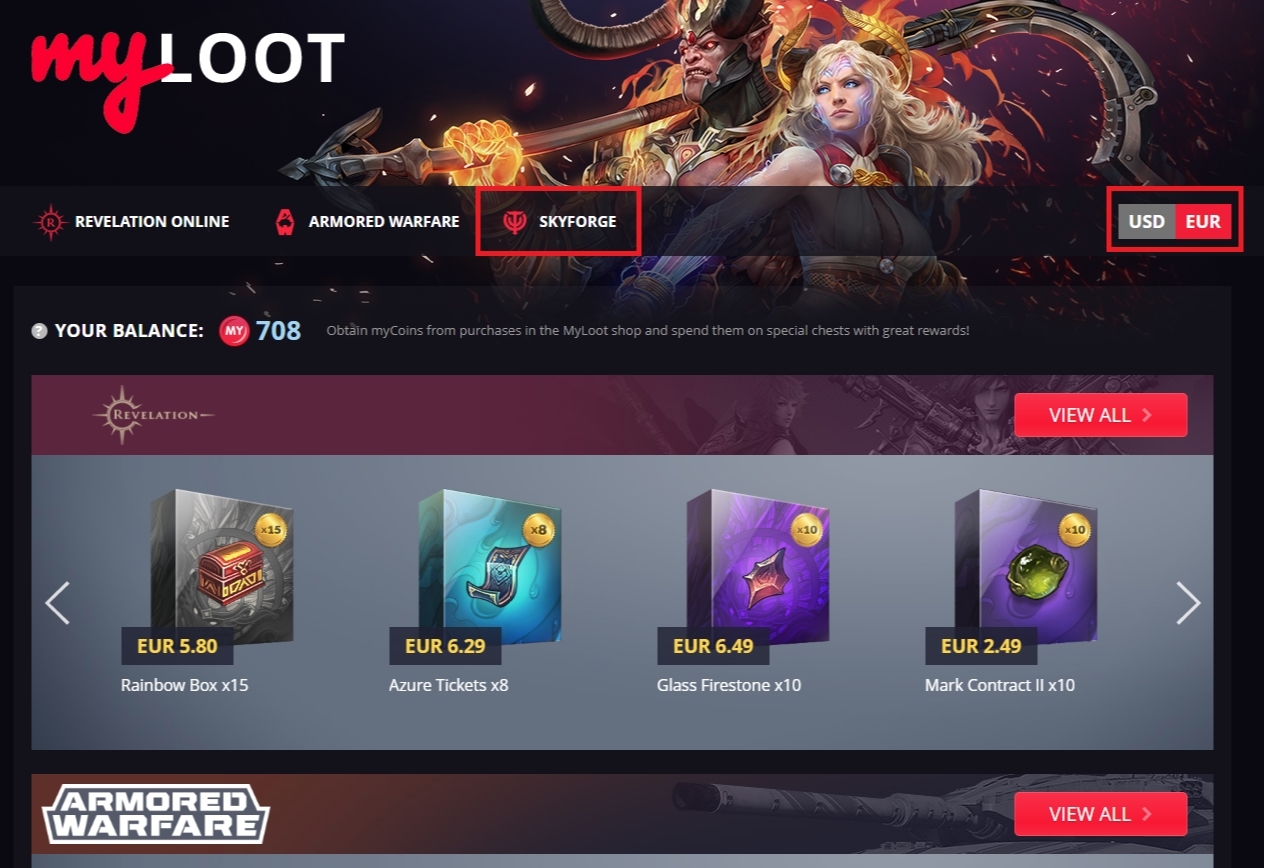 How to Buy a Chest or Item

:


Click the Shop or Chest tabs located at the top of the Myloot web-page and click "Buy" on the item: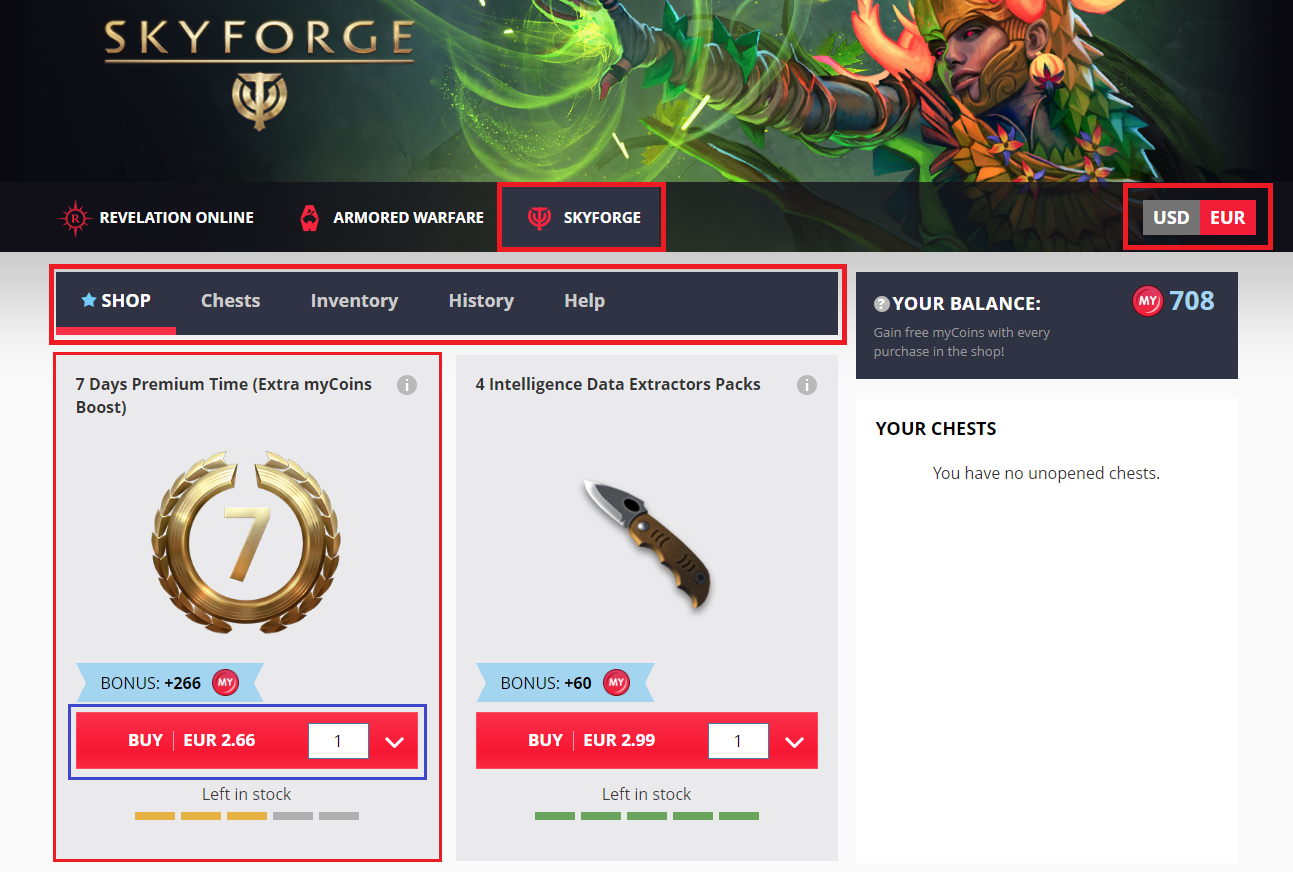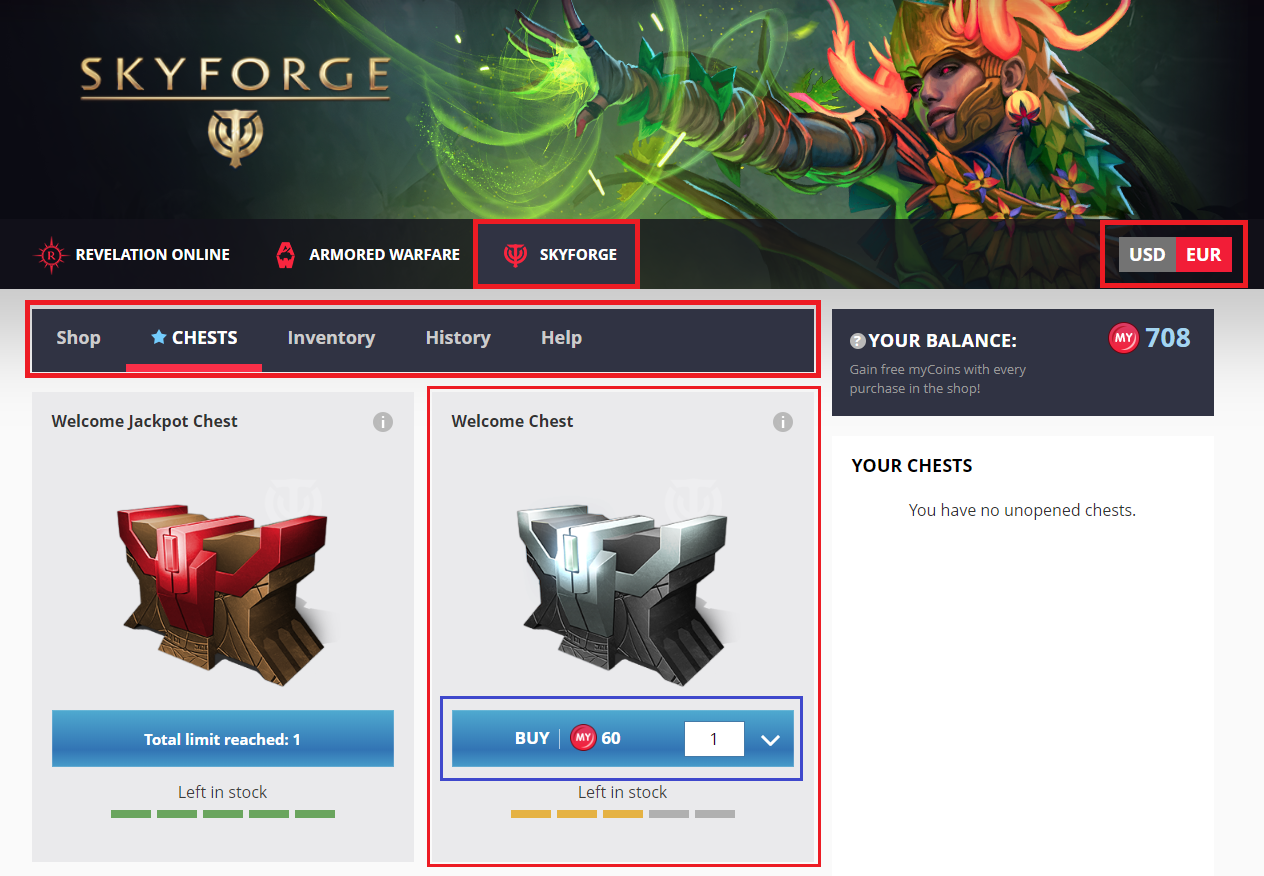 Click the "Buy" button to continue with the confirmation and click the "Purchase" button to authorize: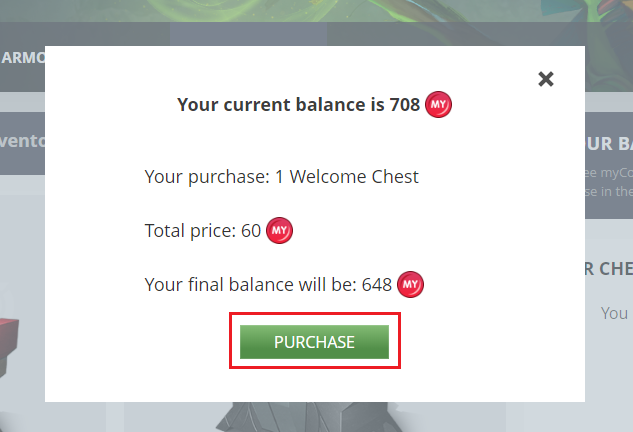 When the purchase is complete, click the 'OK' button as displayed on the following notification window: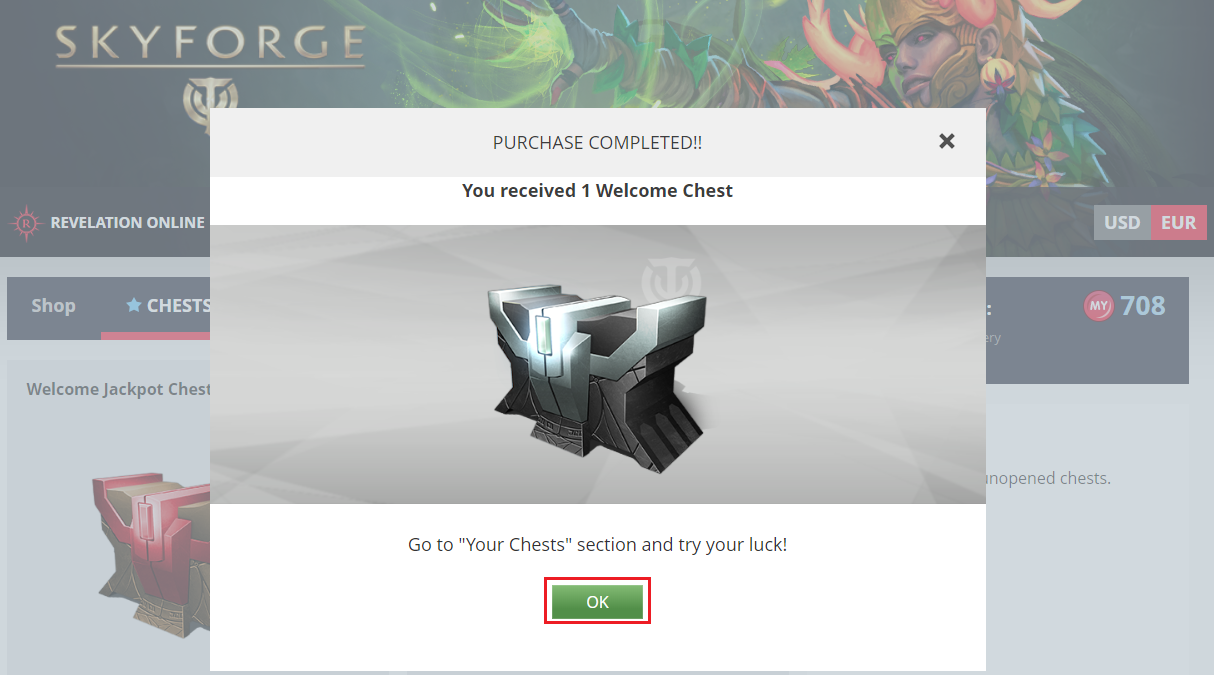 How to Open Myloot Chests

:
You may open the Chest by clicking the "Open" button to receive your items: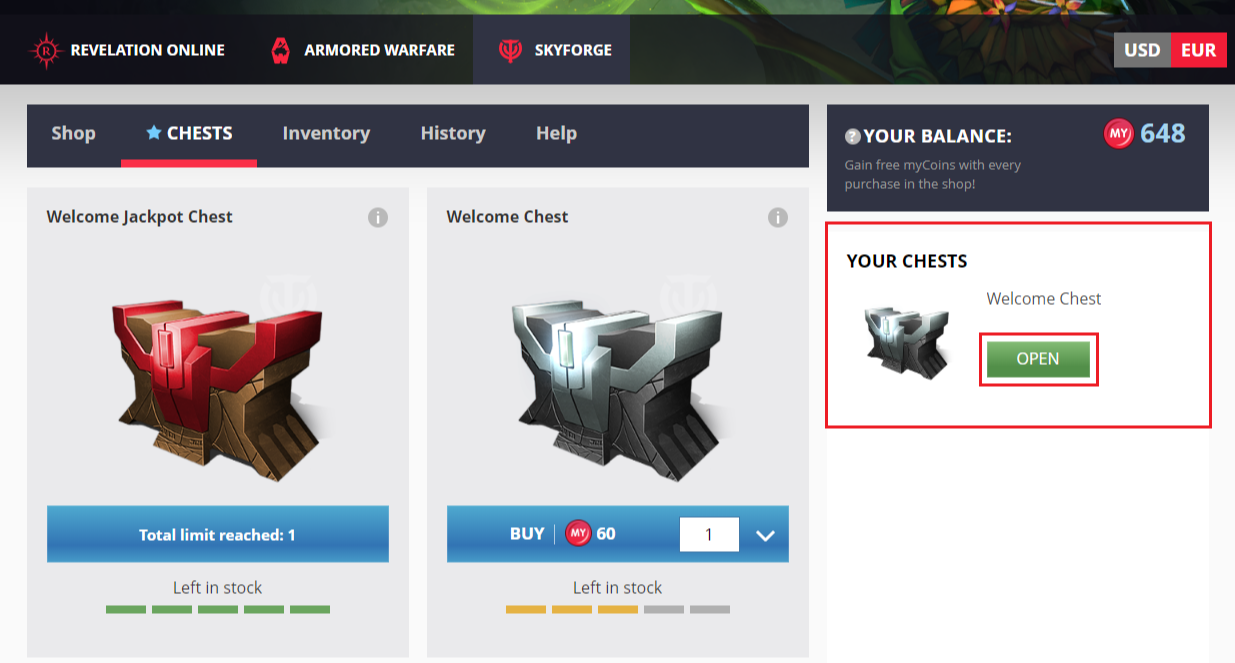 Click the "
View in Inventory
" button to continue. This will transfer you to the
Inventory tab
: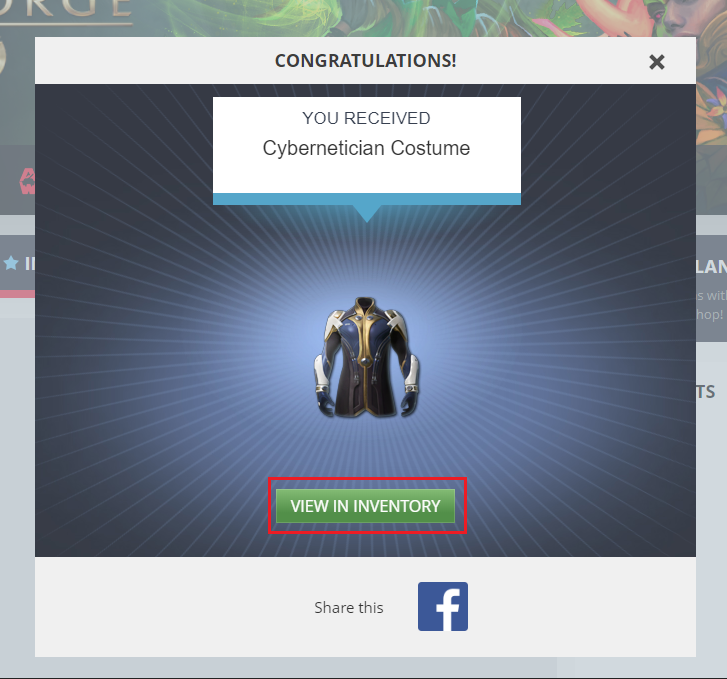 How to Activate & Transfer to the game

:
Click the "Activate" button to activate and transfer your Myloot Shop purchase to the game: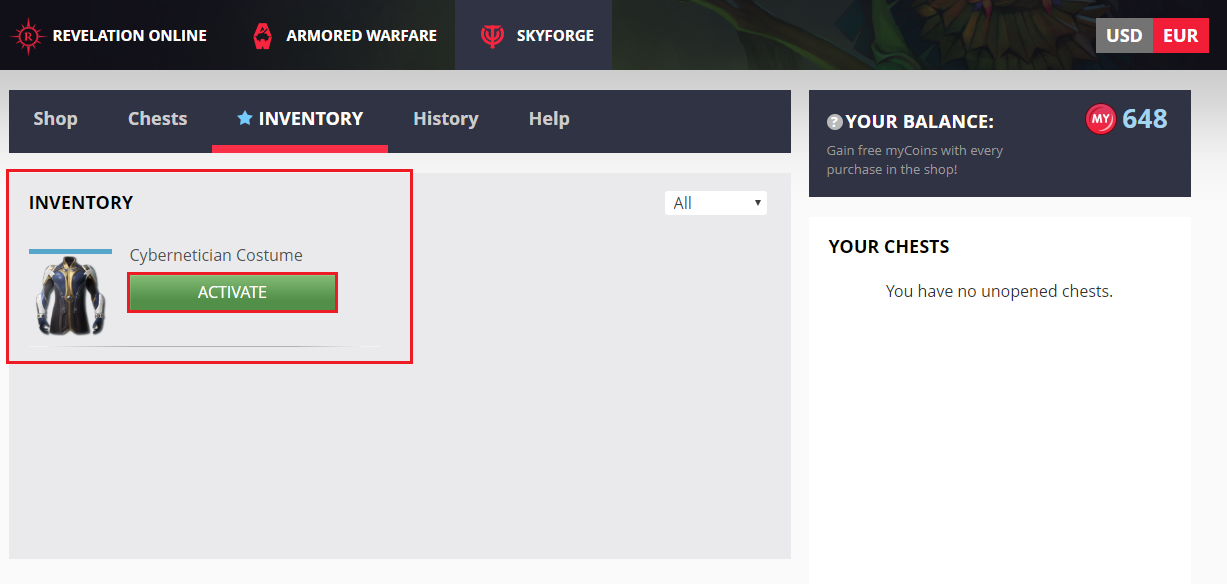 The confirmation will display as "Item successfully activated!" and transfer the content the game.
If you have any questions,
you can submit a ticket to the technical support team.