How to Purchase & Transfer Content via Steam
Users will not be able to activate a Steam Package(s) or the Items on any Revelation Online account that was not created via Steam.
My account was already created prior to integration
:
How to purchase a DLC on the Steam Store:
Open the Steam Library, then proceed to Revelation Online. Click the "Find More DLC In Store" to view all available DLC packages: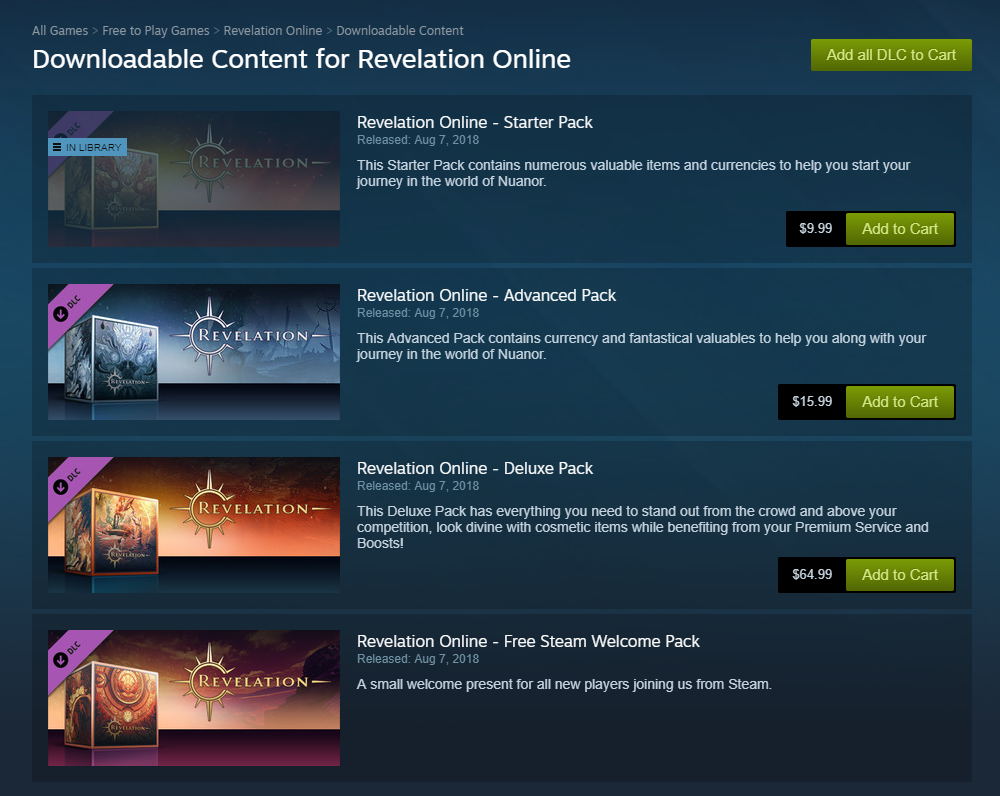 How to activate my DLC via web inventory
:
All purchased DLC content will reflect on the website inventory only after a character has been created to allow the transfer of items.
Unable to locate my DLC content:
Exit the My.com Game Center, then relog for the DLC to populate in your web inventory. Before logging back into the game, click the "Redeem your DLC" banner in the My.com Game Center to transfer the DLC from your web inventory to your desired characters: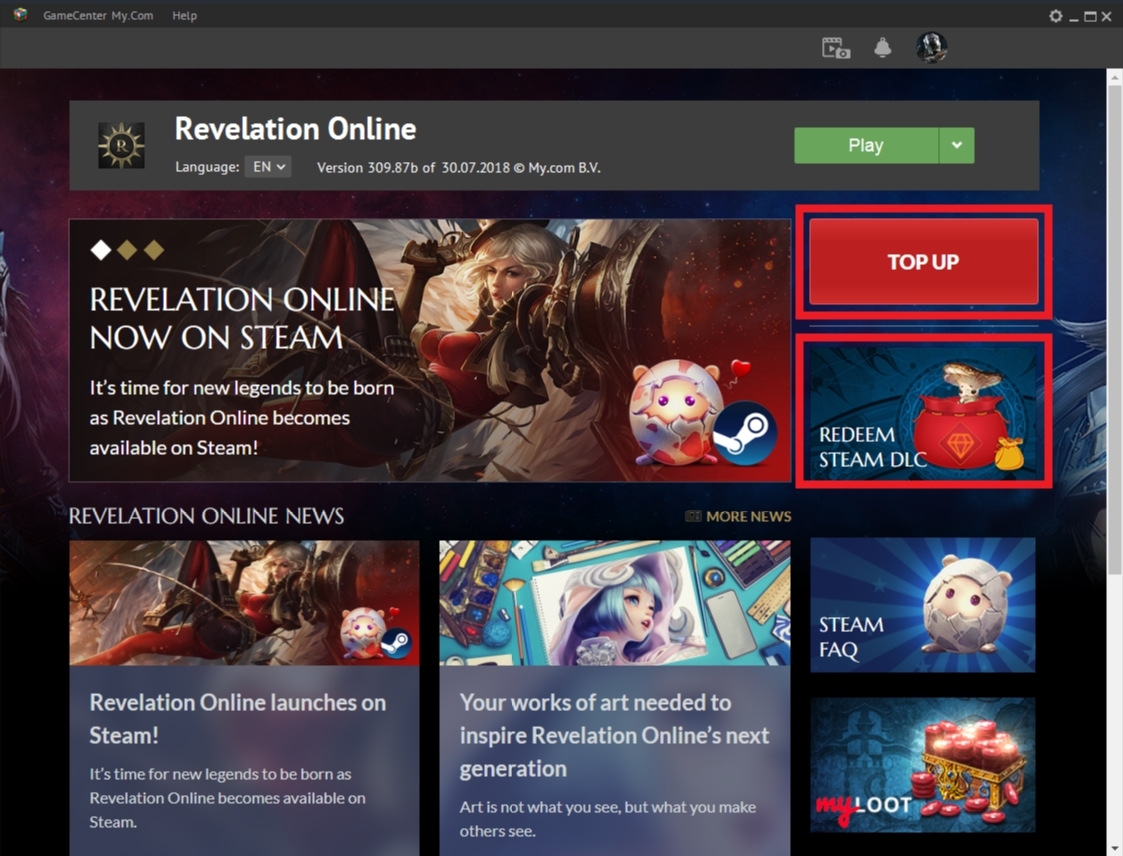 How to transfer DLC or Aurums from the web inventory:
After a character has been created, click the item within the inventory to have transferred, then select the server and desired character: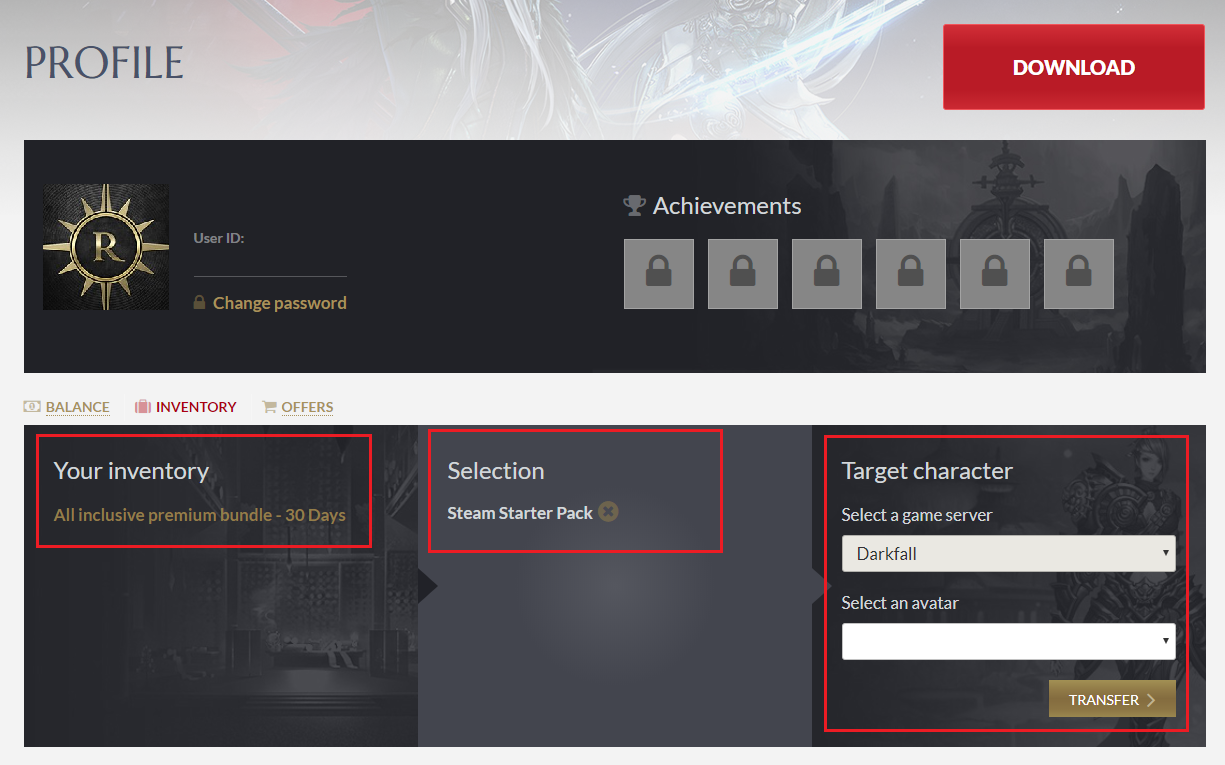 For all questions regarding DLC and Aurum purchases, please contact us.
If you have any questions,
you can submit a ticket to the technical support team.