How to create and verify your My.com account
To create an account, please follow these easy steps that will help guide you through the Account creation process!
The first step is to click the "
LOG IN
" icon at the top right-hand corner of the page
or by clicking here
.
Then, proceed by entering the account login credentials
:
- Email & Password, Phone Number & Password, or Social Media (such as Facebook/Twitter):
- Enter Personal Information about the account as displayed here:
- Insert your Security Settings information:
Note if your e-mail is not verified, you're required to resend the confirmation code again. This warning will continue to display until the verification process has been configured.
- Select your preferred language from the drop-down menu:
- Click on your preferred language then select SAVE:
Note if your language is not supported on this list, please notify us.
Subscriptions/Communication Preference

:
- Check the appropriate boxes to receive notifications and keep informed about latest news: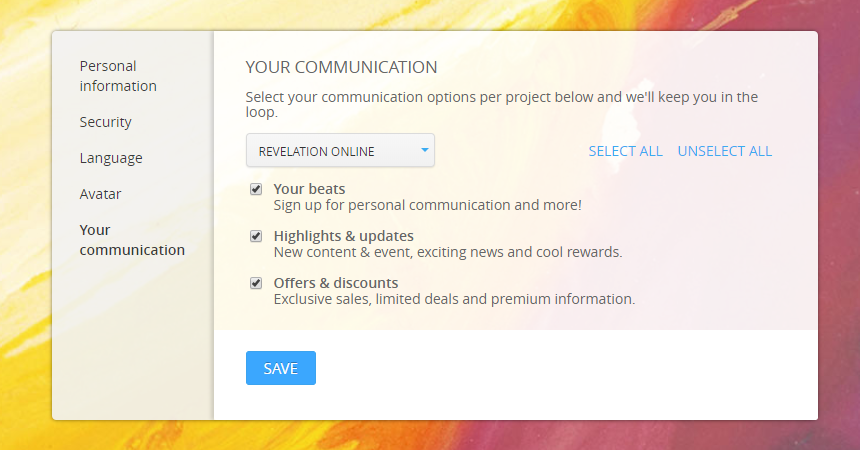 Want to change your Avatar? You can upload an image or select a variety of options by clicking "select from the standard range" button: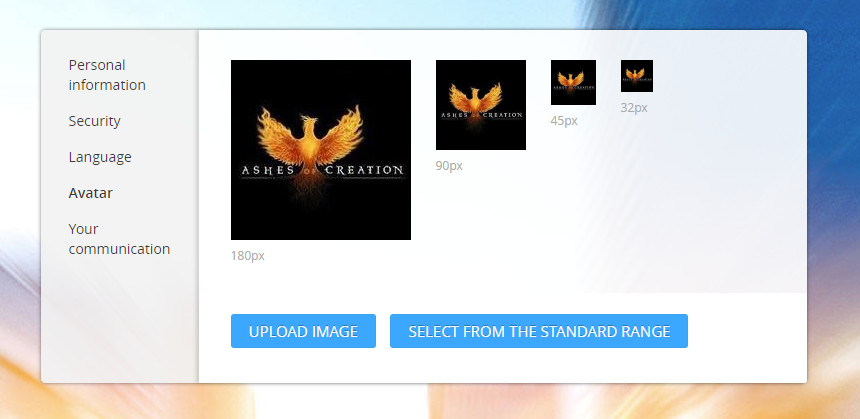 Okay, my account is now created but why haven't I received my verification email

?
If you do not receive the email message from My.com support and you are running a Spam filter, check and make sure the message has not been filtered as spam. Please try adding "
ac@my.com
" to your contacts or trusted senders list within your email client and attempt to re-verify your email address.
You can also try to send confirmation email again by going to your My.com Profile page and select
Security Tab
, then clicking on (
send confirmation code again
).
If you have any questions,
you can submit a ticket to the technical support team.