How do I activate a Promo Code?
To activate a Promo Code for your Conqueror's Blade account
:
1. Visit the
Promo Code activation page
.
2. Enter the Promo Code into the appropriate field: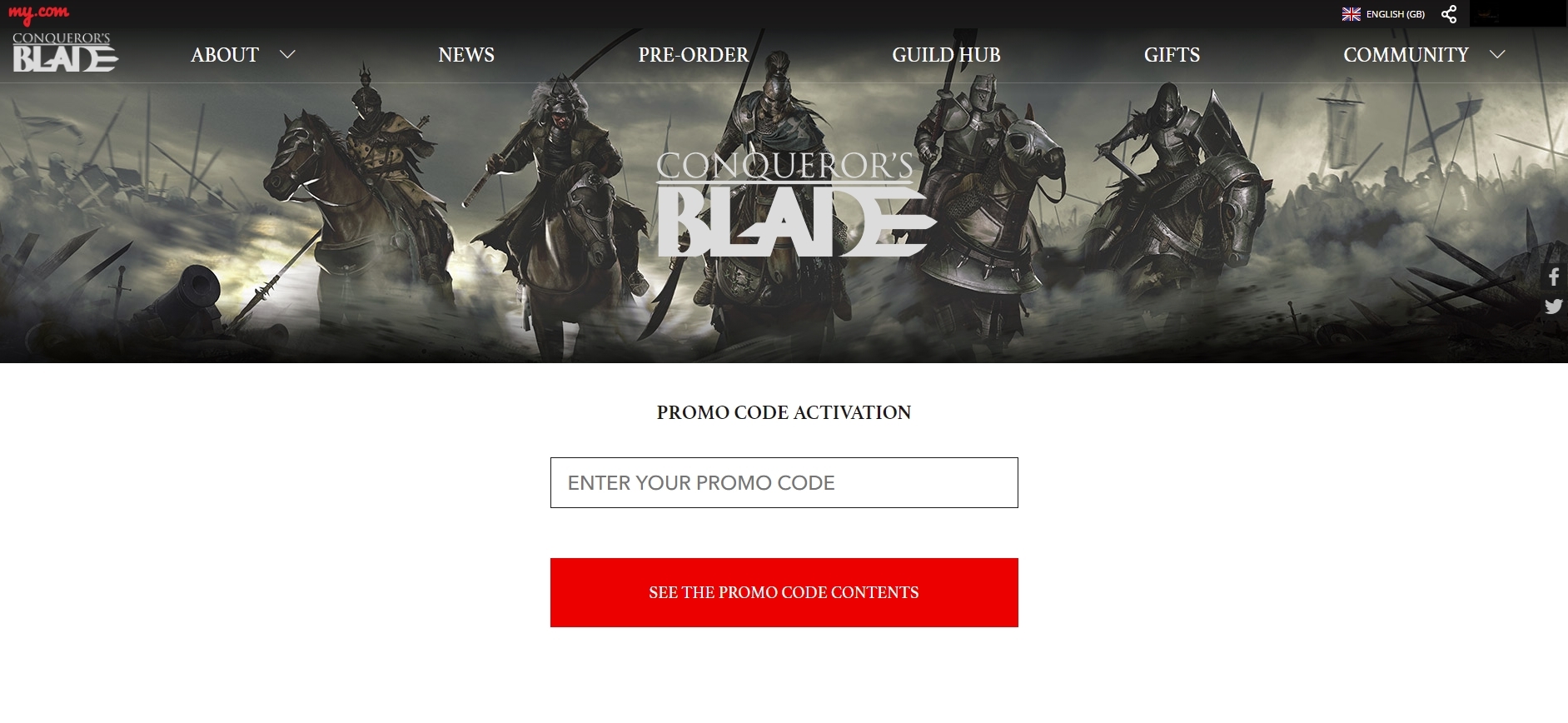 Once activated, the following message will appear "Promo Code Successfully Activated!".

If you have any questions regarding the activation process, please contact Support.


If you have any questions,
you can submit a ticket to the technical support team.