Myloot Activation & History Questions
The first step is to verify the item was successfully activated within the
Inventory Tab
of the game.
Note the inventory tab will only display items purchased for that particular game. Please refer to the other game tabs located at the top of the page: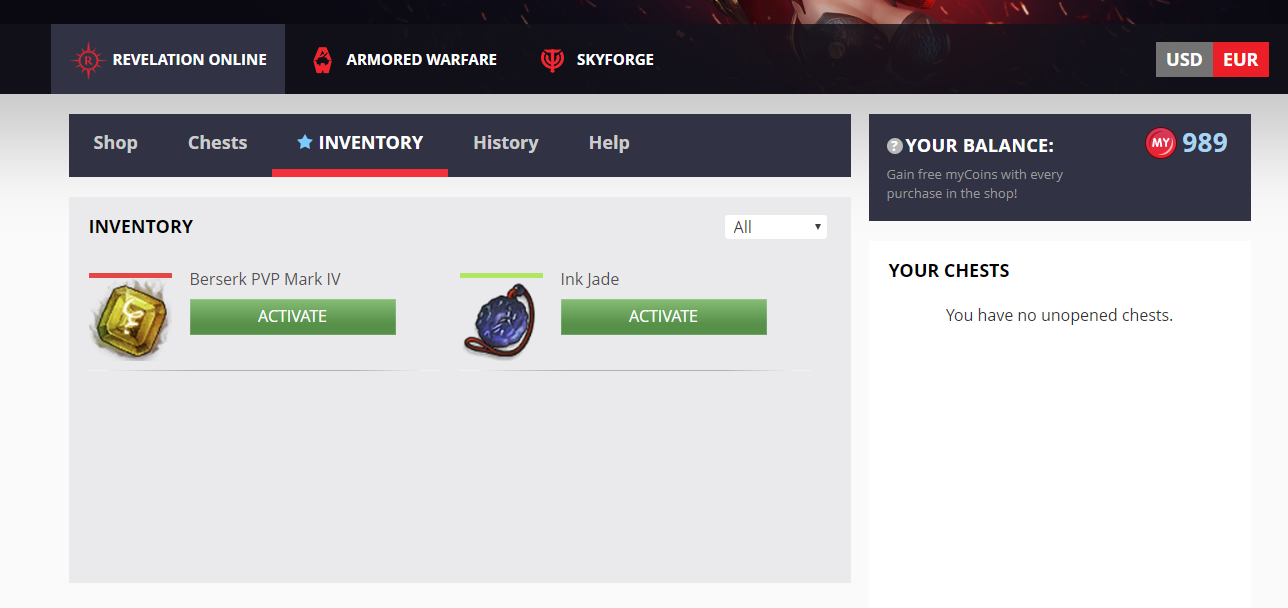 How to review Myloot History

:
To review the item activation history for each game, please refer to the "History" section within loot.my.com.
All information about the item and activation dates will be displayed here: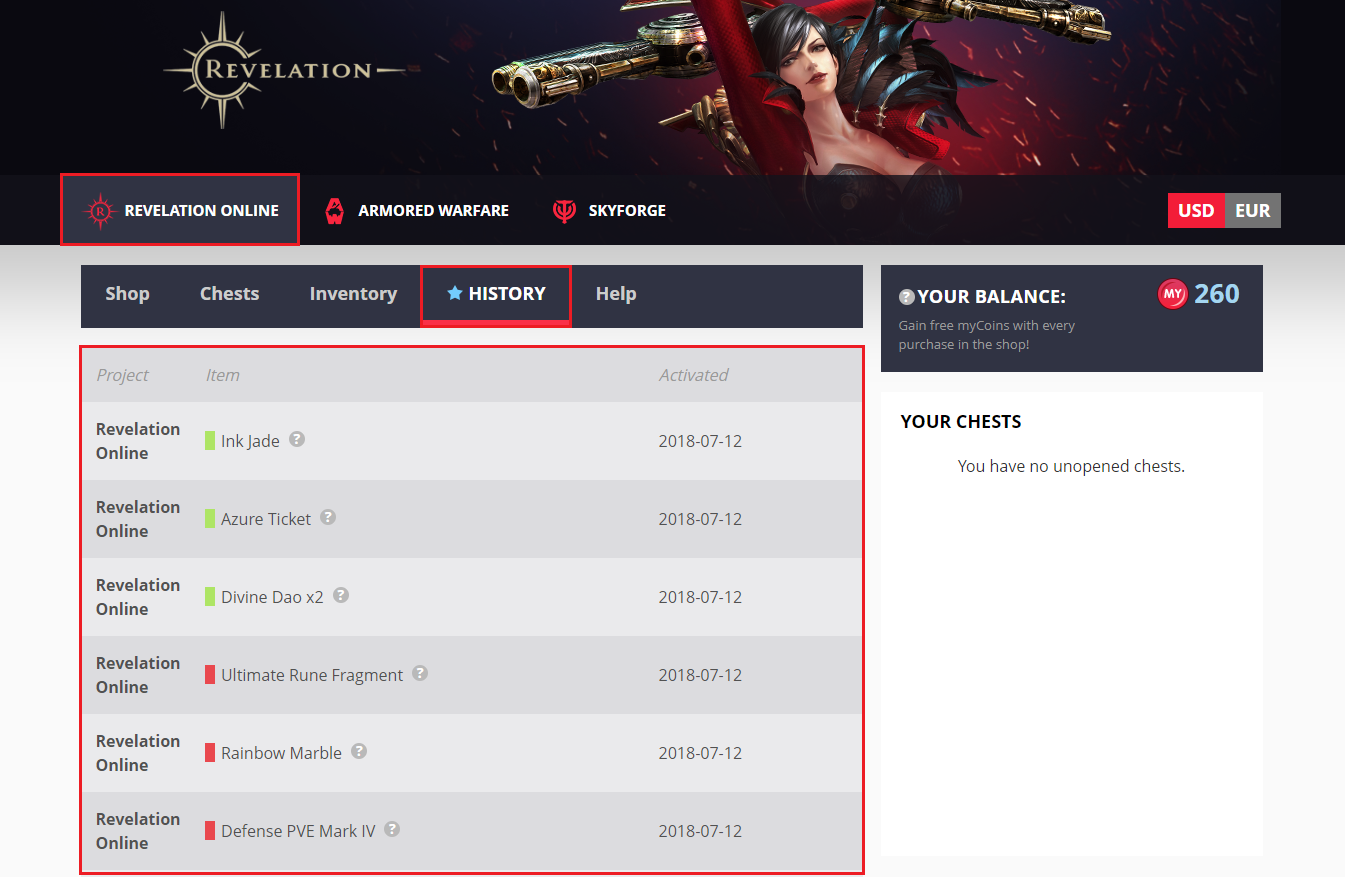 Each game has a different activation process. Specific instructions about this topic can be found for each game shop within the "Help" tab section (Paragraph 11) within the loot.my.com page: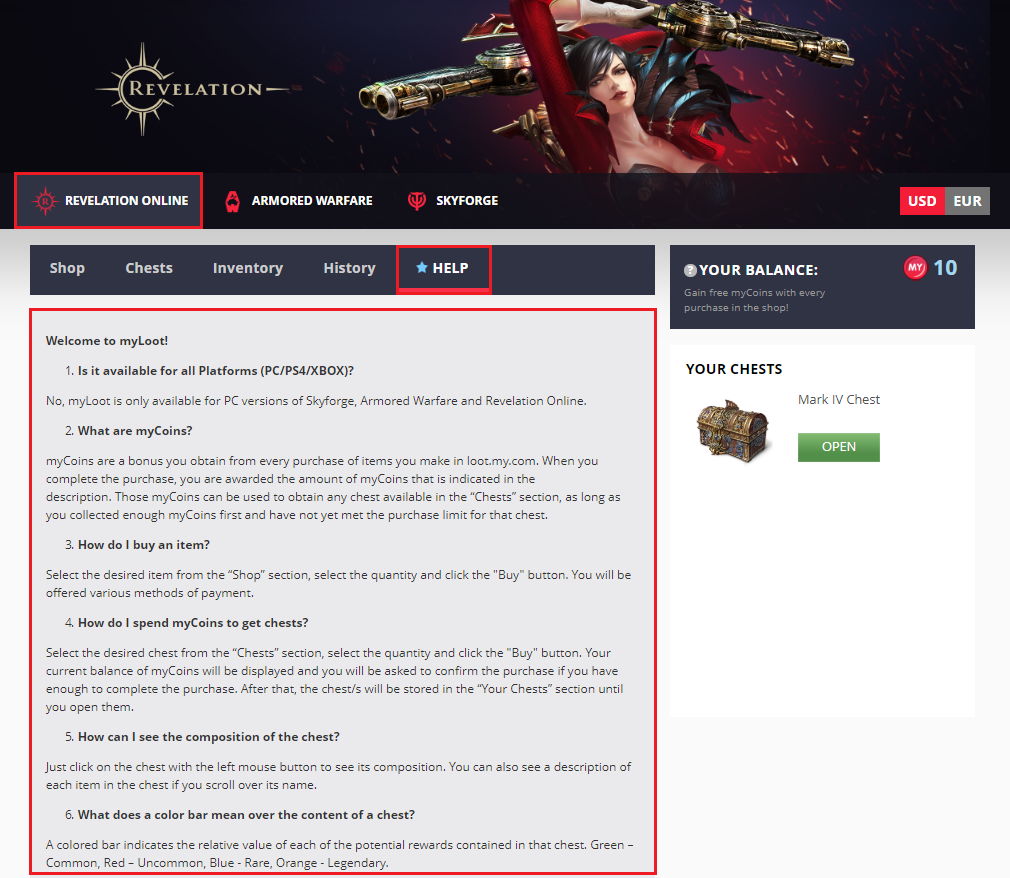 Note depending on the server bandwidth, the delivery process can take up to ~15 minutes before the items are applied.
If the items are still not delivered after this time, please contact Customer Support.
If you have any questions,
you can submit a ticket to the technical support team.